Home | About us | Dicken's Sweet shop | Oliver's Tea Rooms | Dickens grocery shop | Pickwick's bakery | Dickens teashop | British museum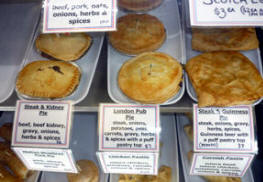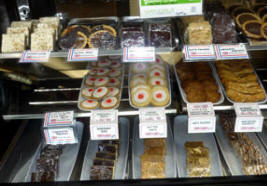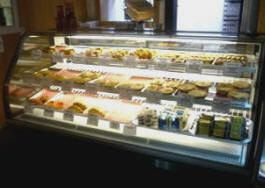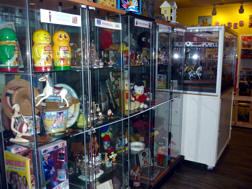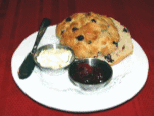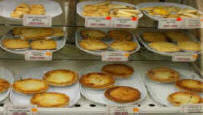 In Mr Pickwicks Pie shop you can pick up the following delights to enjoy at home:
English bangers, English traditional sausage, black puddings, white puddings,
Haggis, tinned & frozen,
and
NEW !
Didsbury cakes, (just like Eccles cakes. . . but different
In our cheese section you can pick up favourite such as: Devon clotted cream, Dorset drum cheddar, red Leicester, Wensleydale, Lancashire and Cheshire cheese. We must not forget the English-style cut & cured bacon.
Meat Pies:
Aussie meat pies, steak & kidney pies, steak & onion pies, steak & mushroom pies, steak & Guinness Pies, Melton Mowbery pork pies, Cumberland pies, vegetarian and tourtierre pies.
Mr. Pickwick himself would have been proud.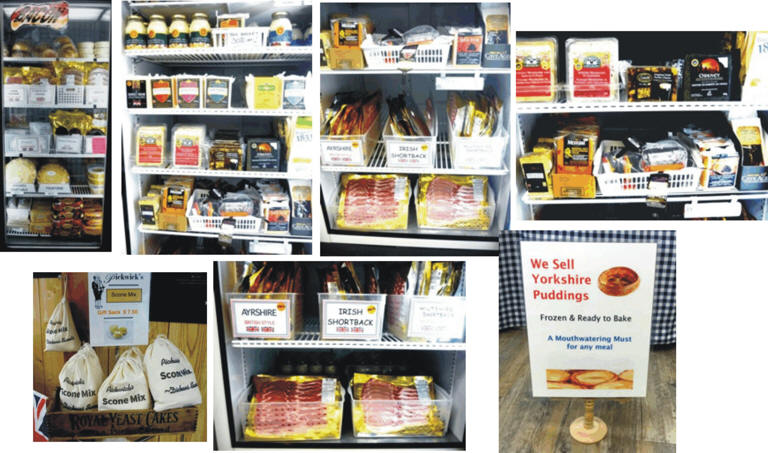 Dickens Sweets & Museum is located at
45945 Alexander Avenue, Chilliwack, B.C.
Our store hours are 9.00 am - 5.00 pm Monday to Saturday closed Sunday and statutory holidays . Oliver's Tearoom is open 9.30 am - 4.30 pm. For more information please call: 604.793.1981. To order from the bakery or make reservations for Oliver's tearoom please call: 604 703.1981.
(c) Dickens Sweets 2020 - Website by Corium-artsThis webpage is protected by copyright. No reproduction is permitted
without the written consent of Dickens Sweets.& C.S.Rutter Studios.